Like many parts of the country, the architecture of Staten Island is diverse. It went through a few major development eras, and each shaped the area differently. Compared to neighboring Manhattan, the cost of living is cheaper. Annandale houses for sale have a lower median price point. You will get more home for your budget and more lawn for your budget in Staten Island.

Understanding the different architectural styles can help you find a home that is better suited for remodeling and flipping. It can also help you narrow down your search if you are looking for a new home. If you want an open layout, you will want to avoid the Tudor and Victorian homes.
Six popular architectural styles you will find on Staten Island
Contemporary
Contemporary architecture usually stands out in a neighborhood because of its unique shape and use of the space. However, they are typically built to blend into the environment. They tend to use natural materials and choose a color scheme that is homogenous to the landscape and the area. There are not a lot of contemporary Castleton Corners homes for sale, so be ready to act fast when you find one.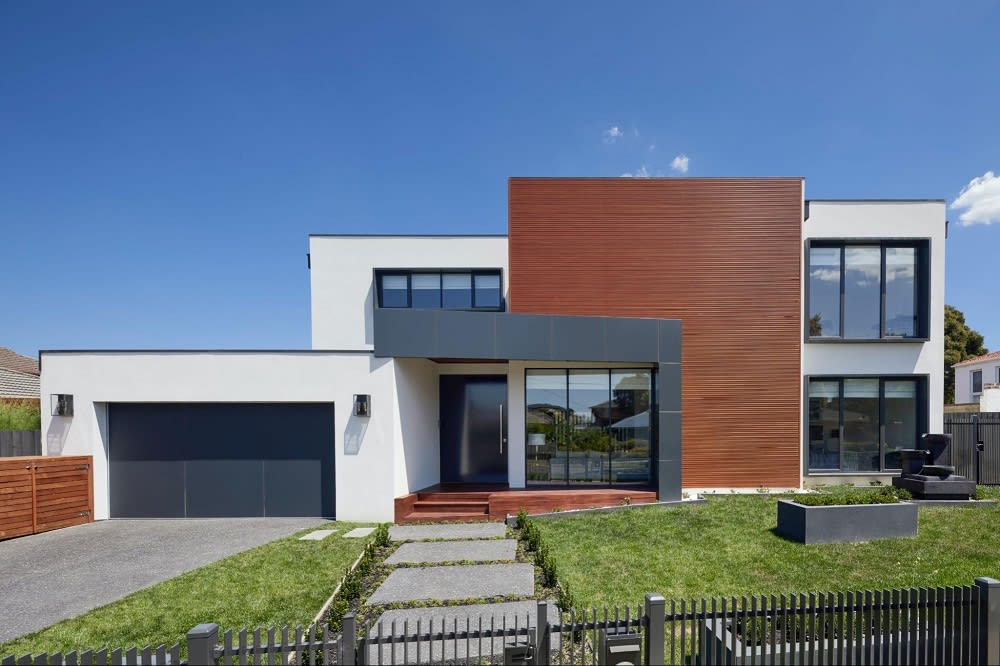 Contemporary homes use stone or cement on the façade in new and interesting ways. The shape of the home is unique to the space it is in. Large windows are built to capture the best views, so the house may not sit completely square on the lot. Newer homes will have the latest in
eco-friendly design
and sustainable features.

Ranch
The predominance of the ranch-style home started in the 1950s when suburbia was booming. The ranch was designed to fit in a smaller tract of land without compromising living space. It was so popular and continues to be very popular, so it has a few different variations. The traditional ranch was a single-level home.
Then came the ranch with a basement. Then the split-level ranch. It is the most popular variation as it provides for a basement and another level upstairs. It has the most living space on the same lot. The attached garage is often under the home's upper level, where the
bedrooms
are usually placed. This is by far the most prevalent architectural style of Annandale houses for sale.

Victorian
Victorian architecture is elaborate and decorative. It uses ornate detailing on the porticos. They often have large, wrap-around porches, perfect places for
enjoying the outdoors
in the shade. The Queen Anne version will have towers on the home. French Provincial versions have a steeply pitched roof. It is a popular style in Castleton Corners homes for sale.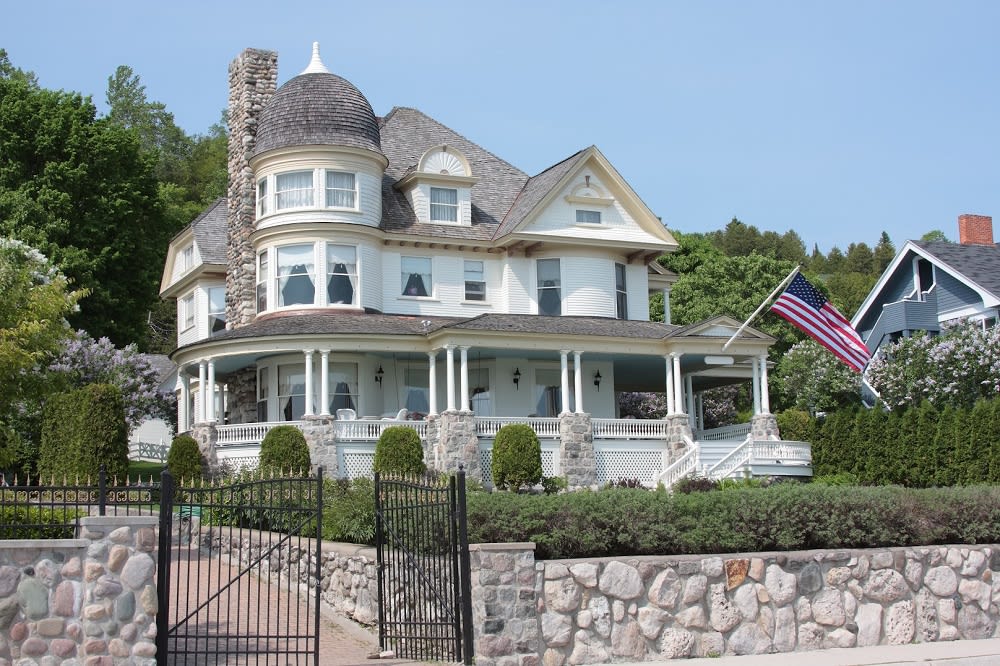 The interior of the home will have a grand staircase and high ceilings. The floor plan consists of dedicated rooms, such as a formal living room, formal dining room, and parlors. There may be detailing around the archways. The fireplaces are often large and decorative. Most floors are hardwood, but bathrooms or entryways may have decorative tile.

Tudor
Tudor architecture is easily recognizable from its half-timbering on the façade. They will incorporate whitewashed brick and stone on the exterior of the home, making them feel a bit like medieval castles, though not all are large. They will have a steeply pitched roof and a prominent
chimney
. They are a wonderful find on Annandale houses for sale because they have so much character.
The interior has an enclosed fireplace which is a central feature of the home. The floor plan is often in an "E" or "H" shape, with dedicated rooms for cooking, dining, and entertaining. Originally, they incorporated stained glass windows and rich oak paneling. Today, most of them have been updated, and the paneling is either removed or painted in a different color.

Cape Cod
Cape Cods were built to withstand coastal weather. The shutters on the windows protect them from strong winds coming off the ocean. The steep roof allows rain and snow to easily roll off. They are typically low and wide, opposed to the vertical shapes of Victorian and Tudor homes. They don't have the ornate exteriors of the Victorian homes either. They make for great homes to remodel if that is what you are looking for in Castleton Corners homes for sale.
They will have a central staircase leading to the bedrooms and master bath. Original designs had fireplaces in almost every room. The trim and
cabinets
are painted and often incorporate decorative crown molding. They are one of the most popular architectural styles in Staten Island, and they are available in small homes, grand estates, and everything in between.

Row Houses
Row houses are common in Staten Island because it provides an affordable way to have a home with a
yard
, opposed to an apartment. When two homes share one wall, known as a duplex in other parts of the country, it is called a "semi-detached" home in Staten Island's zoning laws. Annandale houses for sale will often have a deck in the backyard.
A semi-detached home will give you yard space on three sides of the home. "Attached" homes are built in groups, commonly referred to as row houses. They will share a wall with their neighbors on both sides. Their yard space will only be in the front and back of the home. Many have a Victorian architectural style because it lends itself well to homes that are narrow and two- to three-stories tall.

Finding your style
Different cities and neighborhoods in Staten Islands have different architecture. The predominant architecture depends on when the area was originally developed. A local realtor will have a good understanding of what is available in the different communities. Some architectural styles lend themselves to easy
remodeling
projects to update the home. Choose a realtor who has experience with investment property. They will understand the costs involved in renovations and the potential resale value. Even if you are not looking to flip a home, they will be a great asset in helping you choose a home you can remodel to suit your needs easily.
Looking for Staten Island homes for sale?
If you would like to learn more about the real estate options in Staten Island, contact
Ken Licata Realty
today.