Most of us have spent more time in our homes these past few years than the prior several years combined. We are focused on our homes like never before. Our homes are a sanctuary and a busy hub of activity for getting meals ready and everyone out the door in the morning. The combination of functionality and comfort is key in our interior design.
Interior design tips for your Staten Island home
Here are seven interior design tips that will infuse your Staten Island home with personality make it modern and comfortable while also being functional:

Make a big statement with art
The easiest way to transform a room is with a great piece of artwork. It is also the easiest way to let your personality shine. Artwork adds rich color and depth to a room. Large, oversized artwork creates a luxurious feel because it has a museum-like quality. Large artwork makes the entire room feel large and open. It is a great way to stage Dongan Hills homes for sale. When you hang it, the middle of the piece should be at eye level.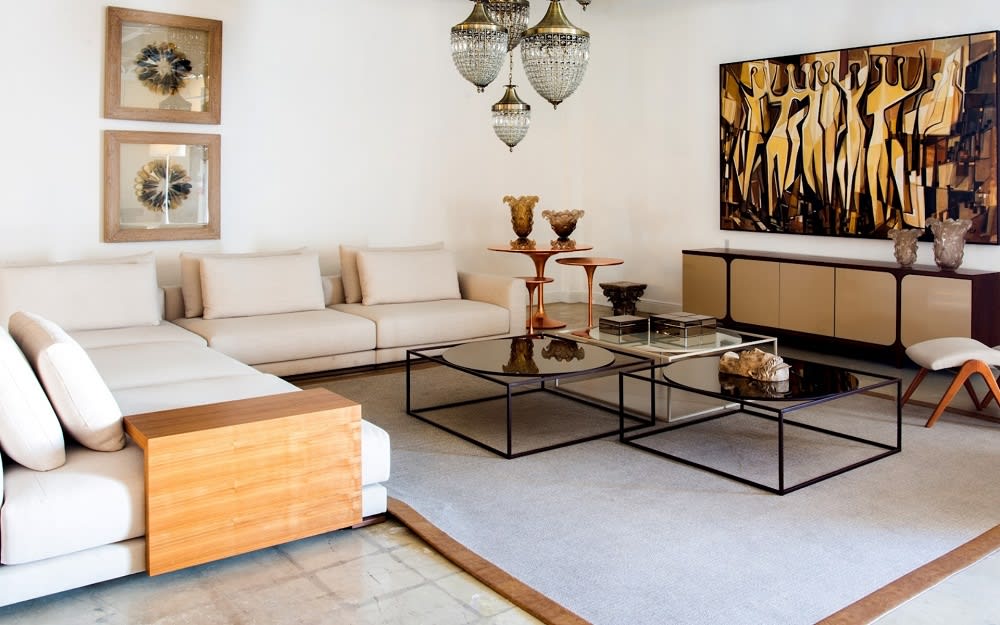 A gallery wall can have a similar effect. Choose a collection of art that is similar in tone and has matching
frames
. When you hang them, keep them two to four inches apart for the best look. The key is to make sure the scale of the art fits the size of the wall. You don't want a single eight by ten hanging on a large wall, for example.

Throw in a curve
Our standard couch is getting a makeover. The boxy
couch
is being replaced by a curved back and sloping armrests. A curved silhouette is more forgiving than the straight lines of a boxy couch. We are seeking curved lines and shapes in many areas of our home and resisting strict forms. Vintage-inspired accent chairs with round backs are also trending.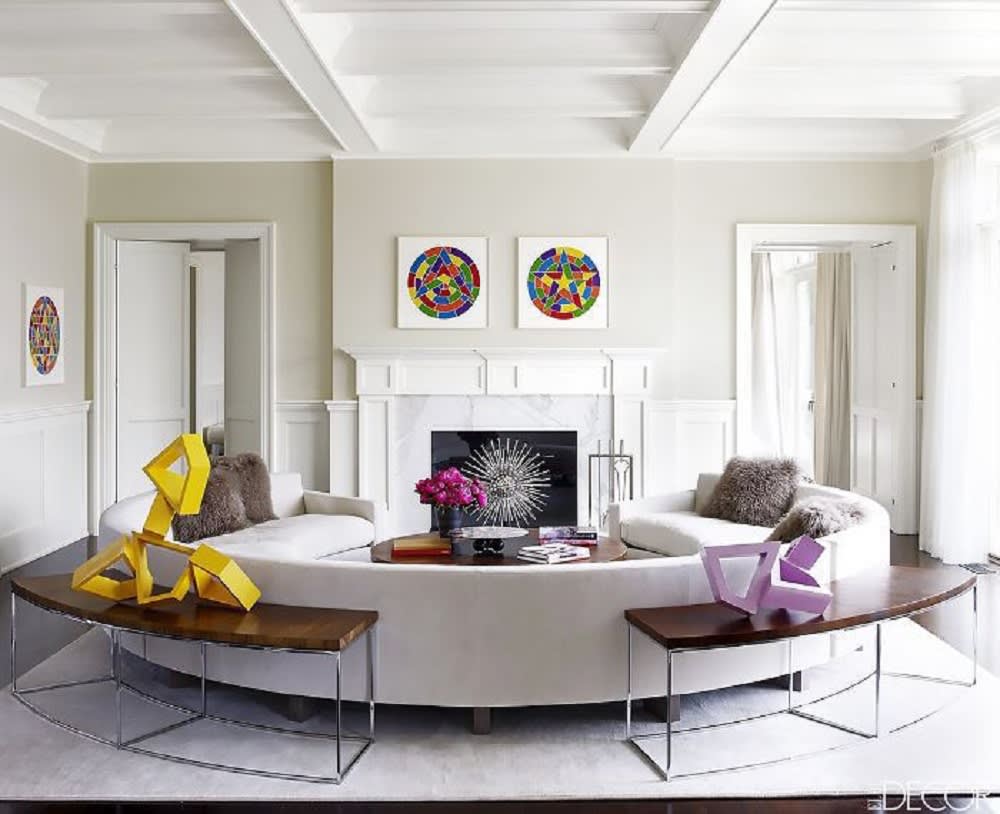 Photo courtesy of MyDomaine
For an easier update, you can add some round or curved sculptural décor to the room or hang some round mirrors. In the bathroom, swap out your tub for a contemporary stand-alone. They have a wonderful egg shape and are deeper than the standard tub. They are a big selling point for Castleton Corners homes for sale.

Make the cabinets pop
Whether it is the hardware, the paint color, or the overall style,
cabinetry
is taking center stage. The top-trending color is a lovely light shade of gray-green. It has an earthy feel and coordinates well with any other color or theme. In a modern farmhouse home, the color adds to the ambiance. In a contemporary home, the color is the perfect accent to highlight the fresh lines. It is a great way to add color while still being a safe neutral for Dongan Hills homes for sale.
If green isn't your color, look for periwinkle blue. Choose a shade that has a gray undertone, and it will work like a neutral, adding fresh color without overtaking the room. Adding new hardware can give a fresh look to your cabinets also. For the cabinetry in the bathroom, you can go a little darker with a sage green or cobalt blue. If you are replacing your cabinetry, the beveled Shaker cabinet adds depth and makes any paint color come alive.

Think sustainably
Sustainable design and eco-friendly practices are gaining traction and becoming widespread. Homebuyers of Castleton Corners homes for sale are looking for energy-efficient features. The expanded use of green technology allows for more choices for consumers. Smart technology in our homes makes them more comfortable while saving us money. The smart thermostat is the perfect example.

Recycled water systems are being used with great success in large complexes, and they are starting to make their way into single-family homes. Sustainable materials often create more innovative products, which makes our homes more interesting. You don't have to buy new; shopping at your local antique store is a sustainable practice also. Plus, the pieces you find at the antique store are unique.

Layer it on
For all the upcoming looks, from fabrics to floors, look for ones that also add texture. Natural and organic materials already have a rich texture. Think of the stone fireplace with its rough façade and layered coloring. Jute
rugs
are a hot commodity right now. They are a natural fabric that is easy to care for and adds texture. The neutral color can balance out other elements in the room.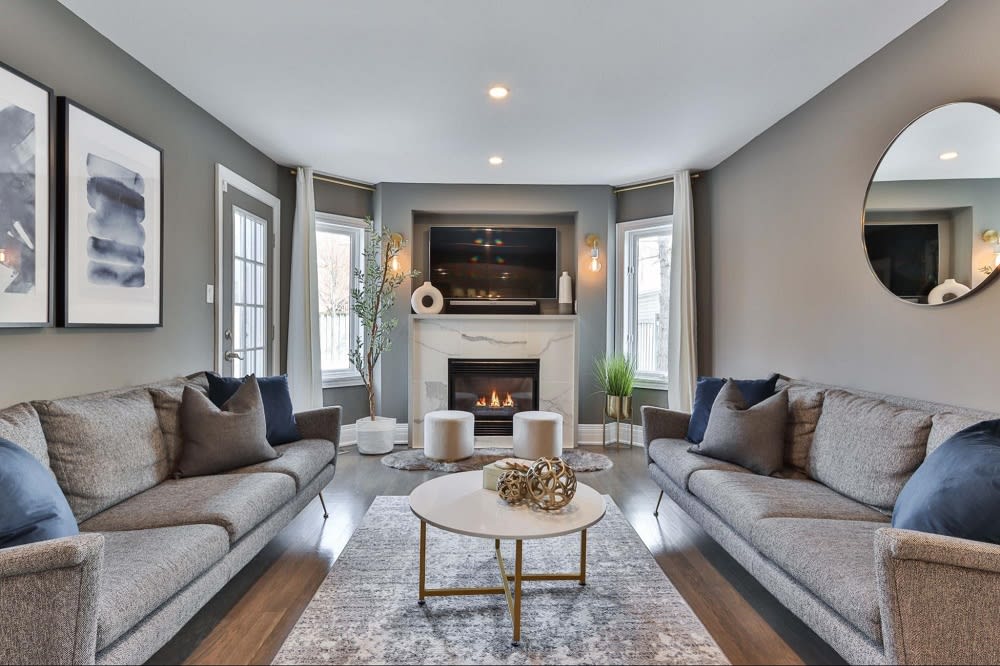 Leather furniture is making a comeback because it is easy to care for, comfortable, and takes on a wonderful patina with repeated use. Find some velvet to add to the room, in the pillows, throw, or on an accent chair. Velvet has the ambiance of luxury while being soft and providing rich color. It elevates Dongan Hills homes for sale.

Deck out your deck
Outdoor spaces are being integrated into a regular part of our home. Floor-to-ceiling patio doors create a seamless entry to the outdoor dining area, bar, or kitchen, instantly expanding the entire space. They add value to Castleton Corners homes for sale.
Outdoor furniture
rivals the furniture we use indoors in both comfort and visual appeal.
Make use of all your outdoor spaces by finishing them just as you would finish a room inside your home. Create comfortable seating areas. Add a dining table or create a dinette so you can enjoy a meal outside. Landscape the area around it or add some large potted plants. Finish the area with lighting so you can spend evenings entertaining friends outdoors.

Have fun with it
The best part of the upcoming interior design trends is the ability to incorporate fun. Decorative tableware in a mix of bright colors turns a regular meal into a visual sensation. Get creative with bold colors; add a pop to each room with a bright orange pillow, an aubergine velvet accent chair, or an old-world-inspired rug.
Look for areas in your home where you can use some gorgeous
wallpaper
, and you will turn the entire wall into artwork. Replace the traditional tile on your backsplash with Moroccan tile in rich colors or mosaic tile in intricate patterns. A bit of bold color infuses the area with vibrancy and personality. If you decide to list your home among other Dongan Hills homes for sale, it will stand out.
Looking for Staten Island real estate?
If you have questions about the best updates for your home, contact the realtors and agents at
Ken Licata Realty
.