Talk to any person whose pet was a rescue, and they will likely tell you some variation of the same sentiment: "I didn't save them, they saved me." And the reality is, to rescue an animal is to be rescued yourself.

But if you're not in the business of rescuing animals, helping them transform and heal, and finding them forever homes, you may not know just how much it involves. The logistics of animal rescue on any scale are immense. But fortunately for dogs and rescuers everywhere, Near and Far Animal Foundation is willing to cross borders and waters to help.


The History of Near and Far
Carla Murino, the founder of Near and Far Animal Foundation, got her first dog when she was a month old. Her mother was a passionate animal lover who rescued animals of all sorts. Before rescuing animals even had an official name, Carla and her mother were taking in strays off the streets, treating them and finding them new homes.

But in the more official sense, Carla has been rescuing animals since 2014. She has worked in various areas of other rescues — from transport and placement to rehabilitation — but after a while it became clear that she needed to start her own rescue.
On an episode of The Language of Dogs podcast, Carla said that she is blessed to be surrounded by a group of talented, dedicated, efficient and like-minded animal lovers, advocates and rescuers. They knew they could do better for others together, so they banded together to start Near and Far Animal Foundation. The team is made up of veterinary techs, nurses and medical liaisons, seasoned dog handlers, master groomers, logistic specialists, shelter and client relationship managers and adoption/foster coordinators. Together, they have all the skills needed to help both animals and their rescuers.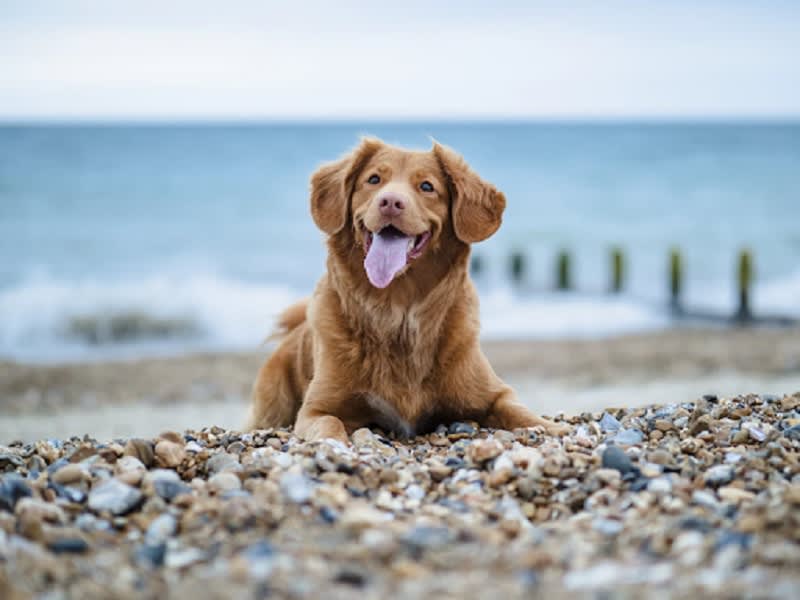 The Near and Far Difference
Near and Far Animal Foundation is not your typical rescue. It was created so the team could follow the cases that move them, no matter how far away they are. The animal could be next door, three states away, or across an ocean and the Foundation will travel to help them.

But their border crossing is not the only thing that sets Near and Far apart. They are also unique in the fact that they are not only helping the animals; they also believe their job is to rescue the rescuer.

Many of the animal rescues they work with are in impoverished or remote areas with few resources. Many have their own sanctuaries and are willing to put in the effort, but they don't have the funding they need to maintain their work or complete the rescue cycle. Near and Far steps in to get these rescues the funding they need and help bring their dogs to countries (typically the United States) where they will be able to find their forever homes.

Carla and her team get a lot of critics that ask, "Aren't there plenty of dogs where you are? Why do you have to go help other locations?" But they're firm in their beliefs and they don't let the naysayers stop them. They do help animals in the United States, but Americans pay taxes for animal control and to have rules and funding to help these animals. While that often isn't enough, the US at least has some infrastructure in place to help abused, abandoned or stray animals. That isn't always the case in many of the countries they work in.
Near and Far's Mission
According to their website, Near and Far Animal Foundation is the rescuer's rescue. They save animals that are forgotten, abandoned and in dire need of a compassionate helping hand at home and across the globe. They're "committed to working with independent rescuers and volunteers in places like New York, Texas, California, Puerto Rico, Peru, Honduras, Venezuela, and Mexico."

They want to save the animals most organizations have not. They believe that rescuing animals should never be bound by borders and that every animal deserves the chance to be loved no matter where they are geographically located. They also believe that a dog doesn't just deserve to be rescued, but that they deserve to have their lives transformed as they find their forever home.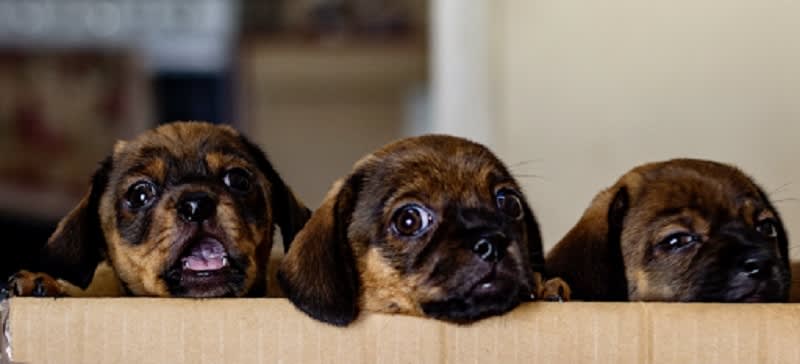 The Near and Far Process
Because they are willing to go wherever, Near and Far Animal Foundation often relies on rescuers to reach out to them for help. They will take on the cases that they think they can do the most good with, and cases that other rescues feel are a lost cause.

An example of their process: A rescuer in Peru reached out to Carla because she found a small black dog that was being tormented by fleas and scabies. Also known as sarcoptic mange, scabies is a huge issue in warmer climates. Mites burrow into the skin and cause extreme discomfort, which leads the dogs to constantly scratch and itch, often leaving them raw and hairless. The only way to treat it is with medication.

Near and Far wanted to help combat scabies, so they set out to provide medications to the Peruvian rescuer so they could begin to treat suffering dogs. They fundraised to provide the necessary medications, and they also took on the little black dog that started it all. Her name is Olivia, and they helped her overcome fleas and scabies. The next step after that was to bring her to America for adoption.
The Future of Near and Far
Near and Far Animal Foundation was founded in early 2020, and during the pandemic they were not able to reach as many places around the globe as they hoped to. As they continue to grow, they plan to expand not only to help the dire cases that other rescues have given up on, but to help as many animals as they can.
How to Get Involved
With big goals for the future, Near and Far Animal Foundation needs support from animal lovers around the globe. The easiest way to support them is to donate.

When you donate, you can choose from several specific areas of need, or buy the foundation something from their Amazon Wishlist.
◾ Sponsor a Dog: You can donate funds specifically toward a dog of your choosing. There are always dire situation dogs on their site that you can read about and donate toward their care, healing and finding a forever home.

◾ Borders and Waters Food Fund: Near and Far Animal Foundation is dedicated to helping feed the homeless pets of the world. You can make a one-time or monthly donation to their food or water funds. That money goes directly to their rescue partners in other countries to help them feed the animals they take care of as well as the strays in their areas.

◾ Spay and Neuter Clinics: Spaying and neutering is an important step in healing the pet population. Animals are healthier when they are spayed or neutered, and it helps control the number of unwanted pets in the world. The Near and Far Animal Foundation Team hosts spay and neuter clinics around the world to help people who simply can't afford the procedure. Their rescue partners also trap feral dogs and cats who need altering and vaccinations. You can donate to this fund to help save hundreds of thousands of animals.

◾ Team Travel Fund: The team travels to clinics, to retrieve dogs, and to help rescuers with operations. They are hands-on in healing the world, and you can donate directly to this fund to help them reach the hard-to-reach places.

There are two other ways to get involved beyond donating to their funds, and they both involve welcoming a rescue into your home.

◾ Become a Foster: Near and Far Animal Foundation is always looking for foster families to help welcome their dogs to a new life. Foster parents are responsible dog lovers who may or may not have dogs of their own. They can help begin a dog's training in their new life and help them settle into a home environment before being adopted.

◾ Adopt a Dog: Whether you see them on the adoptables page of the Near and Far website and fall in love, or you foster a Near and Far dog and can't bear to let them go, adopting a dog is a beautiful way to be part of their mission. They are always looking for great adoptive families. Maybe your new companion is waiting for you there!

With two rescued pups in our family, Near and Far Animal Foundation is close to our heart. Life can be so much sweeter when you share your forever home with a couple furry friends. If you'd like to learn more about Staten Island real estate, contact us at Ken Licata Realty today!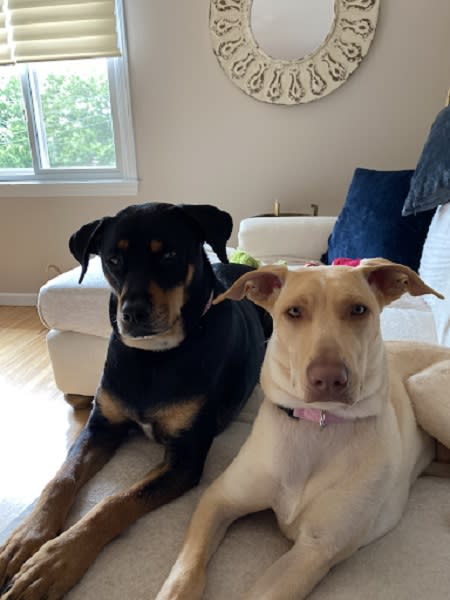 The Licata family's two rescue pups, Honey and Harley