Neighborhoods in Staten Island like Annadale continue to grow in popularity as one of the top places to live in New York, loved for its slower pace of life, great schools, and world-class amenities. In the past year, the Staten Island real estate market has had tremendous growth, with some months seeing year-over-year appreciation as high as 33 percent. As we move into the summer months, which typically mark a more active season for sellers and buyers, it's important to know what to expect from the Annadale real estate market for the remainder of the year.


So far, experts are predicting continued growth. Reasonable demand from buyers and modest home prices compared to other areas of New York are expected to create sustained interest in the island and its many beautiful neighborhoods. If you're hoping to browse Annadale houses for sale this year, here's everything you can expect from the local market.
Property values are going to increase
Across New York state, homes have been soaring in value and staying in high demand. Over one year, home prices in Staten Island alone have appreciated by over
13 percent
with median home prices reaching values of $635,000 as of Quarter 1 2022. More specifically, Annadale houses for sale have risen more than 17.5 percent and are at
median prices of $832,000
as of Quarter 1 2022. This growth is good news for sellers who are looking to make strong returns on their investment in 2022, as it isn't likely that values will fall significantly as the year progresses. By working closely with an expert real estate agent, sellers in Staten Island may be able to bring in offers that exceed their original listing price.
Mortgage interest rates have risen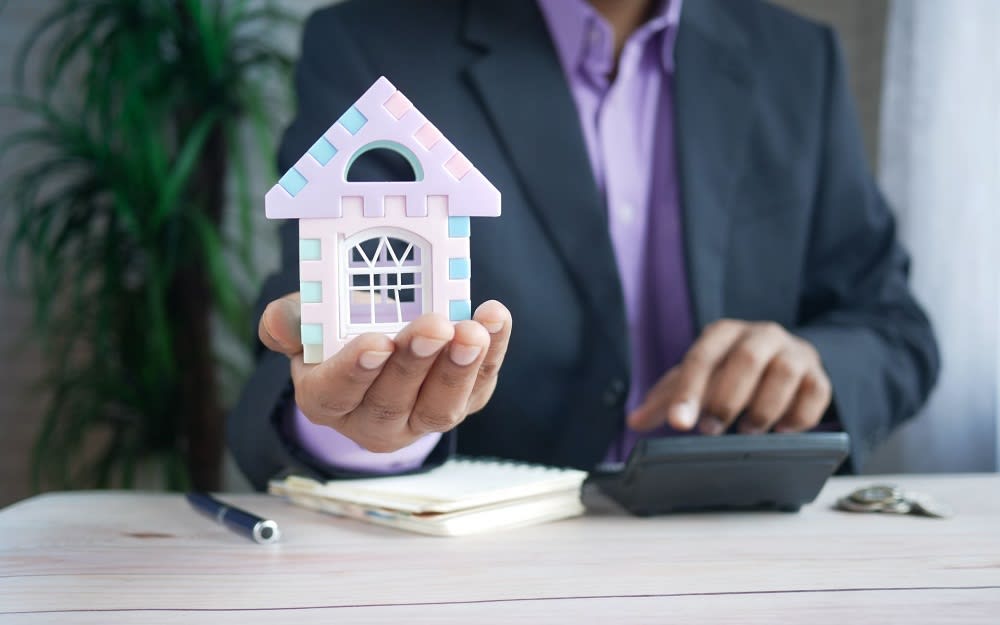 Photo courtesy of Unsplash
The years 2020 and 2021 saw record-low mortgage interest rates that spurred a nationwide boom in interest from home buyers. Now, however, rates are on the rise once more and not likely to return any time soon. It's not unusual to see interest rates on a 30-year, fixed-rate mortgage fall anywhere from 4.8 percent to 6 percent and higher.


Rates this high are expected to deter many buyers, as it becomes more expensive to get a loan. However, some buyers may try to secure rates on the lower end of the scale and make their move to own a piece of Annadale real estate before interest climbs any higher. Though rates are higher than they have been, they're not as high as they could be, meaning many buyers may strike while the iron is still hot.
Buyer demand will remain fairly high
Though mortgage rates aren't as high as they ever have been, the recent increases are likely to keep many buyers from taking the leap into the market. It can be expected that the Annadale real estate market will continue seeing reasonable demand, however, as there continue to be more buyers than there are homes for sale in the area. With greater demand than there is inventory, Staten Island will remain in
a seller's market
, putting more pressure on buyers who are looking to secure a property of their own.
Buyers who are hoping to close on a property in Staten Island this year need to keep in mind the importance of hiring the right real estate agent. With more than 60 neighborhoods to choose from on Staten Island, buyers should work with a real estate agent who has a thorough knowledge of each one. Agents who have strong negotiation skills, an expert eye for detail, and access to the most current listings are going to make the biggest difference with buyers in this kind of market.
A greater push to sell
With demand remaining reasonably high, there's a continued incentive for homeowners to add their properties to the list of Annadale houses for sale this year. Especially as mortgage interest rates climb higher, sellers may want to get their homes on the market before buyers start to pull out in greater numbers. Some experts expect that sellers who have been hesitant about selling thus far will finally bite the bullet and do so in 2022.


The ongoing changes in living and working environments may have some influence on seller behavior this year as well, as many employers and employees are given more opportunities to work remotely. Homeowners who are no longer tied to one location for work may look to sell and relocate now while they can still get a loan for less than 5 percent interest. If more homes end up on the market this year in Staten Island, sellers from other states who want to relocate to the area will have an easier time doing so.
Should you invest in Staten Island?
Staten Island offers individuals, families, and investors a great place to put down roots in real estate. With prices looking to appreciate further in the years to come, owning property in Annadale or any of Staten Island's neighborhoods can be a wise short- or long-term investment. Staten Island is home to a number of fantastic cultural spots and top-tier restaurants that make it a great place to call home.


Staten Island is a beautiful place to call home, with its historic architecture, ample green space, and proximity to the water. If you're looking at diving into the Staten Island real estate market this year, consider hiring a professional Realtor like
Ken Licata
, who has more than 40 years of experience in the industry. Ken brings unparalleled knowledge of Staten Island properties to each of his clients, so when you're ready to start looking at available homes, get in touch with
Ken Licata
.